Hallo allemaal!!
Al weer eventjes geleden dat ik iets heb gemaakt en hier gepost, maar dat had een goede reden....ik ben nl hoteldebotel verliefd geworden een paar weken geleden en de man in kwestie ook op mij :-)). Daardoor heb ik veel van mijn vrije tijd met hem doorgebracht en iets minder dus in mijn scraphok. Maar toen ik de nieuwe lijn Carefree van Authentique in
de Craftorij
zag liggen moest die natuurlijk mee en ja hoor, de nieuwe liefde heeft nu ook zijn eerste lootje....mogen er nog vele volgen ;-)
Hi all!!
It's been a while since I created something and posted it here, but for a good reason...a few weeks ago I fell head over heels in love with this amazing man, who also happens to think I am cute :-)). So we've spent a lot of time together and I spent not so much time in my scraproom. But...when I saw the new Carefree collection of Authentique, I couldn't resist. Off course my new love had to be the subject of this layout :-)).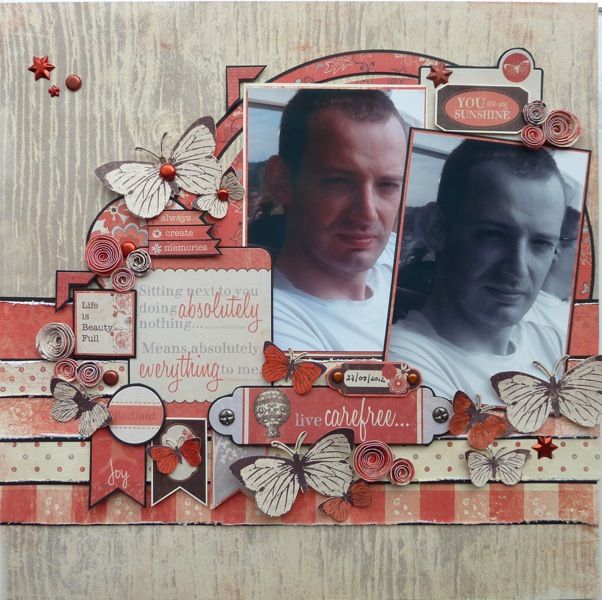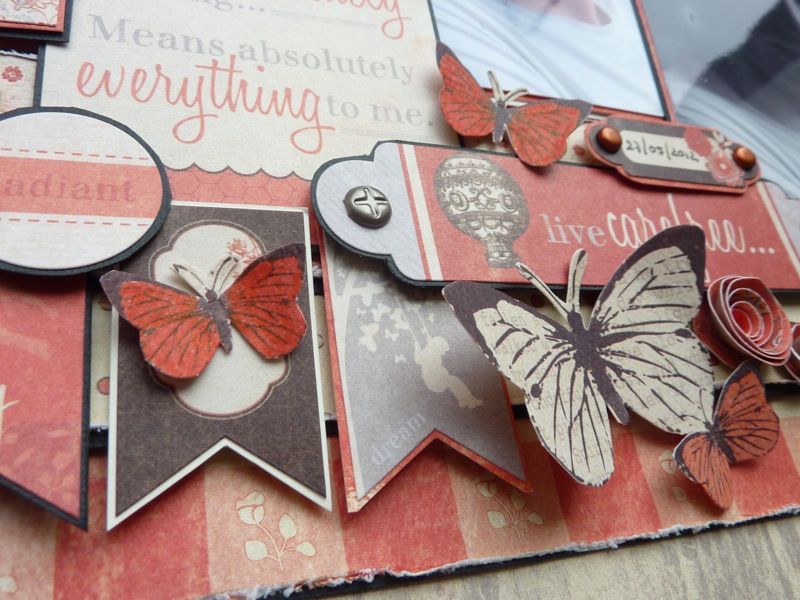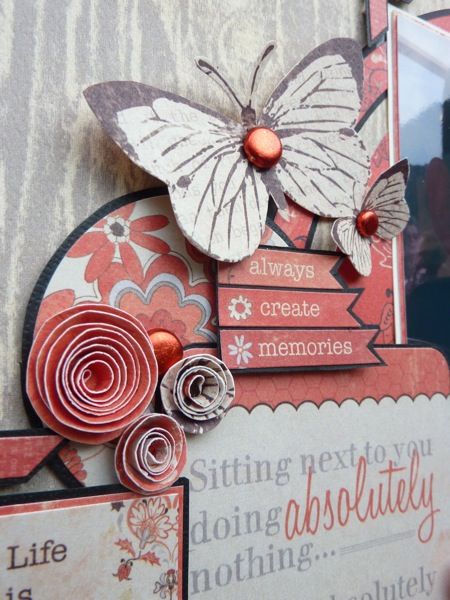 Thanks for looking!
XX, Rianne