Een tijdje geleden zag ik op Pinterest een afbeelding voorbij komen van een klein kledingkastje waar iemand een mini album in had gemaakt. Er stond geen werkbeschrijving ben, maar ik vond het zo'n leuk idee dat ik zelf aan de slag ben gegaan! Het gehele kastje is door mijzelf ontworpen en gemaakt van chipboard en vervolgens volledig afgewerkt met de nieuwe lijn What's Up van Basic Grey.
Ook de kledinghangers zijn zelf gemaakt van ijslollystokjes. Daaraan hangen 12 kaartjes met op elk kaartje een mini-layoutje. De foto's zijn maandfoto's van mijn nichtje Pien. Op elke foto is ze weer een maandje ouder.
Toen ik het kastje liet zien aan Lia Sauer van de
Craftorij,
was ze zo enthousiast dat ze me gevraagd heeft of ik er een workshop van wil geven. Woohoo....dat is gaaf!! Hij staat inmiddels in de winkel en voor de liefhebbers op 23 juni geef ik de workshop waarbij je aan het einde van de dag het kledingkastje hebt gemaakt met de hangertjes. Thuis kan je dan zelf de mini layoutjes afmaken! Klik op
deze link
als je meer info wilt over deze workshop!
A few weeks ago, I came across an image on Pinterest of a mini album in a little wardrobe. There was no tutorial or any explanation, but I was inspired, so I decided to design & create my own version. With chipboard and the new What's Up Collection of Basic Grey I created this wardrobe.
The clothes hangers are created from popsticles. Each clothes hanger has 1 mini-layout of my little niece Pien. In total 12 foto's of her first year, each layout 1 month.
When I showed the wardrobe and mini album to the owner of my local scrapbook store, Lia, she was so excited and asked me whether I was interested to give a workshop on this project. Woohooo....of course!! So June 23 I will give this workshop at
The Craftorij in Ede, The Netherlands!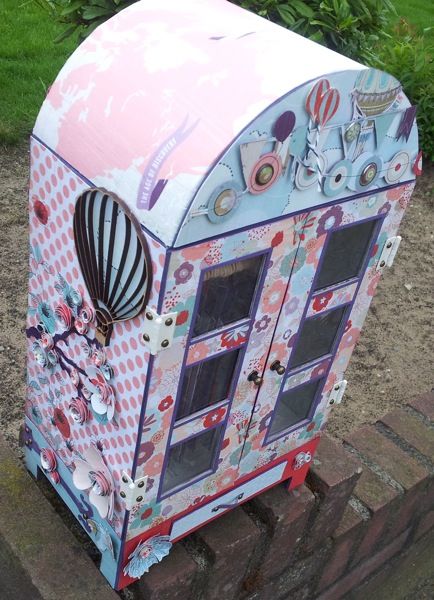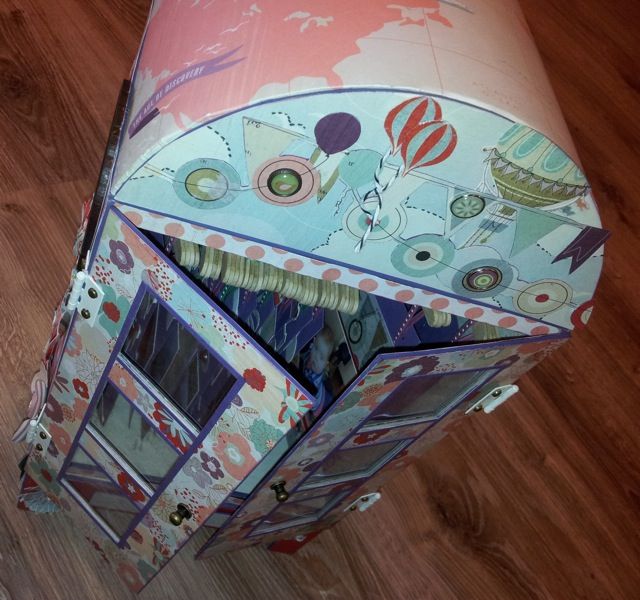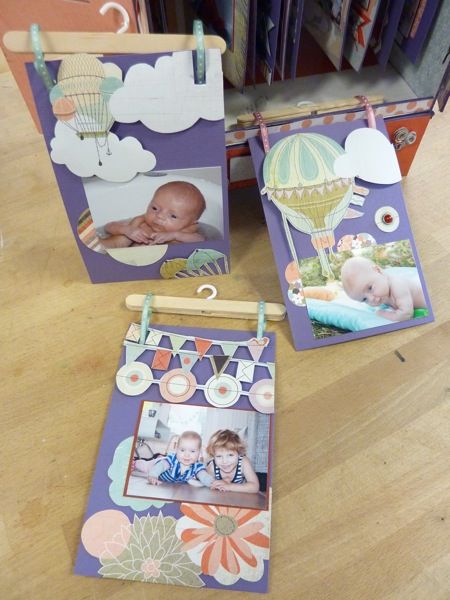 XX, Rianne